Saturday, AUGUST 10, 2019
The 2019 Grand Columbus Whitewater Paddle
& Environmental Stewardship Celebration
Columbus, Georgia // Chattahoochee River & Uptown Columbus
Another incredible weekend in Columbus! The 6th Annual Grand Columbus Whitewater Paddle & Environmental Stewardship Celebration (August 10) saw more than 1,000 rafters brave the rapids of the Chattahoochee River in Uptown Columbus and join the Georgia Conservancy and partners for a riverside celebration.
"The Grand" honors the vision, leadership and conservation efforts of Columbus, GA demonstrated in the removal of two outdated mill dams and restoration of the Chattahoochee to its natural flow.
Starting at 9 AM, with the expert guidance of Whitewater Express, rafters hit the 'Hooch every hour of the day, shooting through Class III-V rapids – meaning that many had the opportunity to cool off from the hot summer temps in some of the nation's biggest whitewater rapids!
Rafter and guests to uptown Columbus were also treated to an afternoon of education on the Riverwalk, music from Catfish Hill Roberts and The Bottom, as well as ice-cold beverages from Sweetwater Brewing Company and Montane Sparkling Spring Water.
In addition to a day of whitewater rafting, participants learned how powerful Georgia communities can be when we come together to protect our state's natural resources and:
Highlight existing initiatives and support the institutions and organizations already engaged in acts of sustainable development and environmental stewardship in the Columbus area.

Demonstrate a collaborative approach to fostering our natural resources by presenting a variety of information and perspectives and showcasing the conservation best practices and accomplishments of many.

Showcase examples of locally-oriented stewardship practices in water management, tree planting, invasive species removal, and conservation of soil across urban and rural environments and all geographies in Georgia, as well as in literature, historic preservation, and restoration specific to Columbus.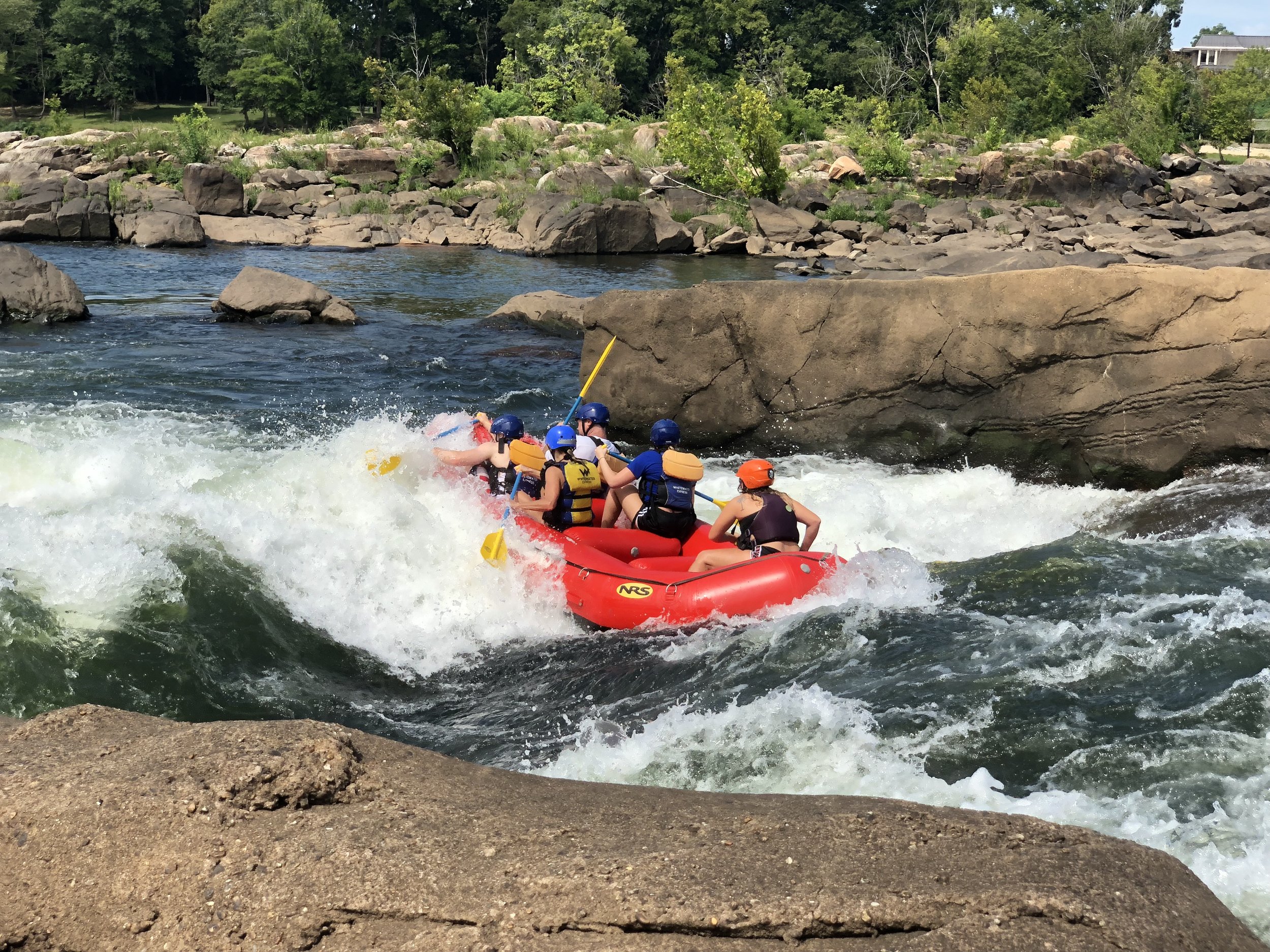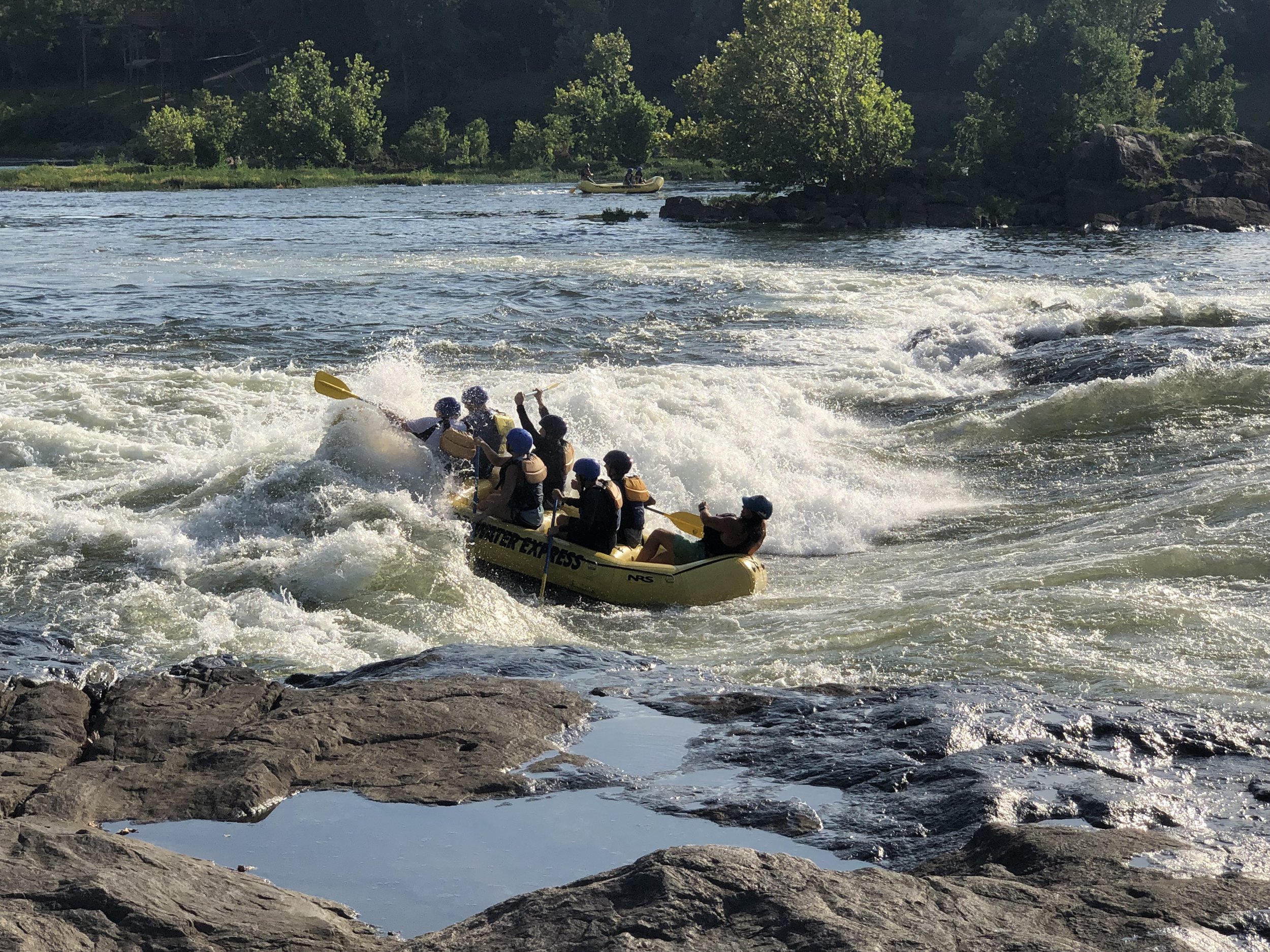 Thank you to sponsors of The 2019 Grand Columbus Whitewater Paddle
Event support provided by
Chattahoochee River Conservancy
Columbus Botanical Garden
Columbus State University Bookstore - RiverPark Campus Bookstore
Columbus Water Works
East Alabama Chamber of Commerce
Fort Benning Environmental Management Division - Cultural Resource Management Program
Georgia Department of Natural Resources

Girl Scouts of Historic Georgia
Home Depot
Historic Columbus
Historic Westville
National Civil War Naval Museum
Oxbow Meadows Environmental Learning Center
Russell County Alabama Extension
The Columbus Museum
Troy University - Phenix City Campus
The Grand Columbus Whitewater Paddle is one of our twelve Heartland Rivers of Georgia trips featuring camping, paddling and stewardship in south and central Georgia. The series brings to light conservation efforts, economic development and recreational opportunities on the Etowah, Flint, Ocmulgee, Ogeechee, Chattahoochee, Altamaha, Savannah and Yellow rivers.

Largely unknown to the Georgia outdoor enthusiast, Georgia's heartland rivers are a treasure trove of unparalleled natural beauty and recreation opportunity just a short drive from home.

Learn more: www.georgiaconservancy.org/trips