April 1st, 2017
50th Anniversary Family Reunion
Sweetwater Creek State Park - Lithia Springs
On one of the most beautiful days of the year, Saturday, April 1, the Georgia Conservancy celebrated its 50th Anniversary with an all-day Family Reunion at Sweetwater Creek State Park in Douglas County.
Fifty years ago in 1967, the Georgia Conservancy was founded at the Manchester Mill Ruins on the banks of Sweetwater Creek. By 1972, through advocacy efforts and the financial support of Conservancy trustees and members, Sweetwater Creek and its surrounding acres had become Georgia's newest state park.
The Family Reunion was the setting for a number of activities throughout the day. Our friends and Natural Partners at REI hosted a morning 5K/10k, as well as a free outdoor classes, including kayaking, stand-up paddle boarding, trail yoga and backcountry cooking. Guests were also treated to guided hikes from Georgia State Parks and Georgia Conservancy staff.
The highlight of the day was our Family Reunion BBQ that welcomed home our founding families, our family of past board members and the family that is our current and past staff members. The lunch was a wonderful time to catch up and to reflect upon five decades of conserving and protecting Georgia's natural resources. In addition to hearing from Georgia Conservancy Board Chair C. Edward Dobbs and Georgia Conservancy President Robert Ramsay, guests were treated to stories from former Presidents Bob Kerr and John Sibley, former Board Chairs Cecil Phillips and Joe Montgomery, founding member Betty Asbury, and former staff member and trustee Pam Helms.
"I started looking for somewhere that I could make a difference," said former Georgia Conservancy President Bob Kerr, after reflecting upon a lost battle to save a favorite section of forest in North Georgia. "I discovered the Georgia Conservancy. I discovered that it had integrity, transparency, honesty and the ability to look at both sides of the story. So I joined, I became a volunteer."
In hearing stories from each of these and the many other long-time Georgia Conservancy family members, it became crystal clear that because of our history and because of the way that we approach conservation issues, our organization is both well positioned to continue "to do the things that matter" for the protection and conservation of our environment and natural resources.
The Georgia Conservancy will continue to celebrate its 50th Anniversary throughout 2017 during our Tent Revivals, Stewardship Trips and Annual Events.
Thank you to all of those who joined us for a wonderful celebration at Sweetwater Creek State Park. Also, a huge thank you to REI, Georgia State Parks, Fox Brothers BBQ, Jake's Ice Cream and Sweetwater Brewing Company.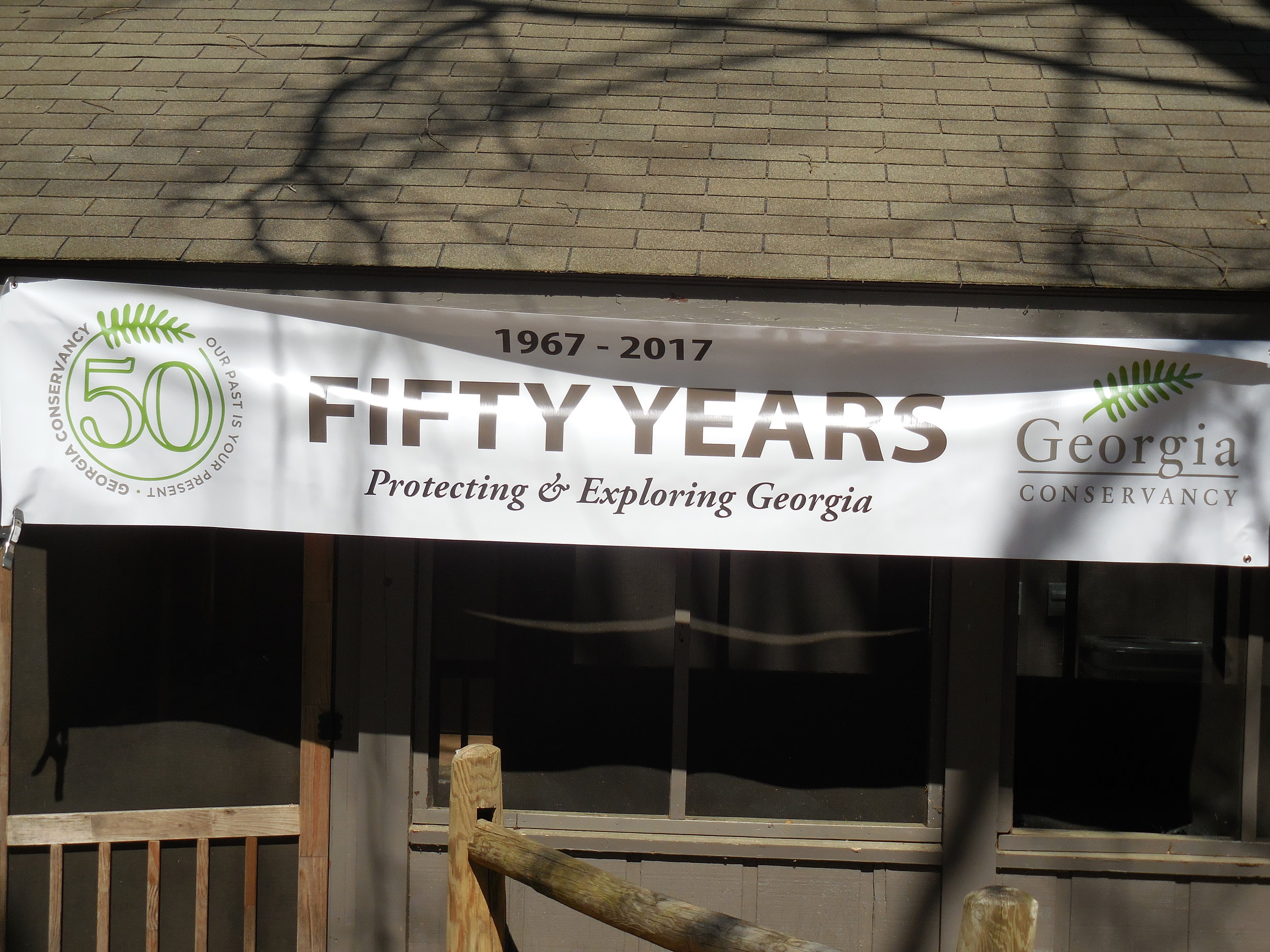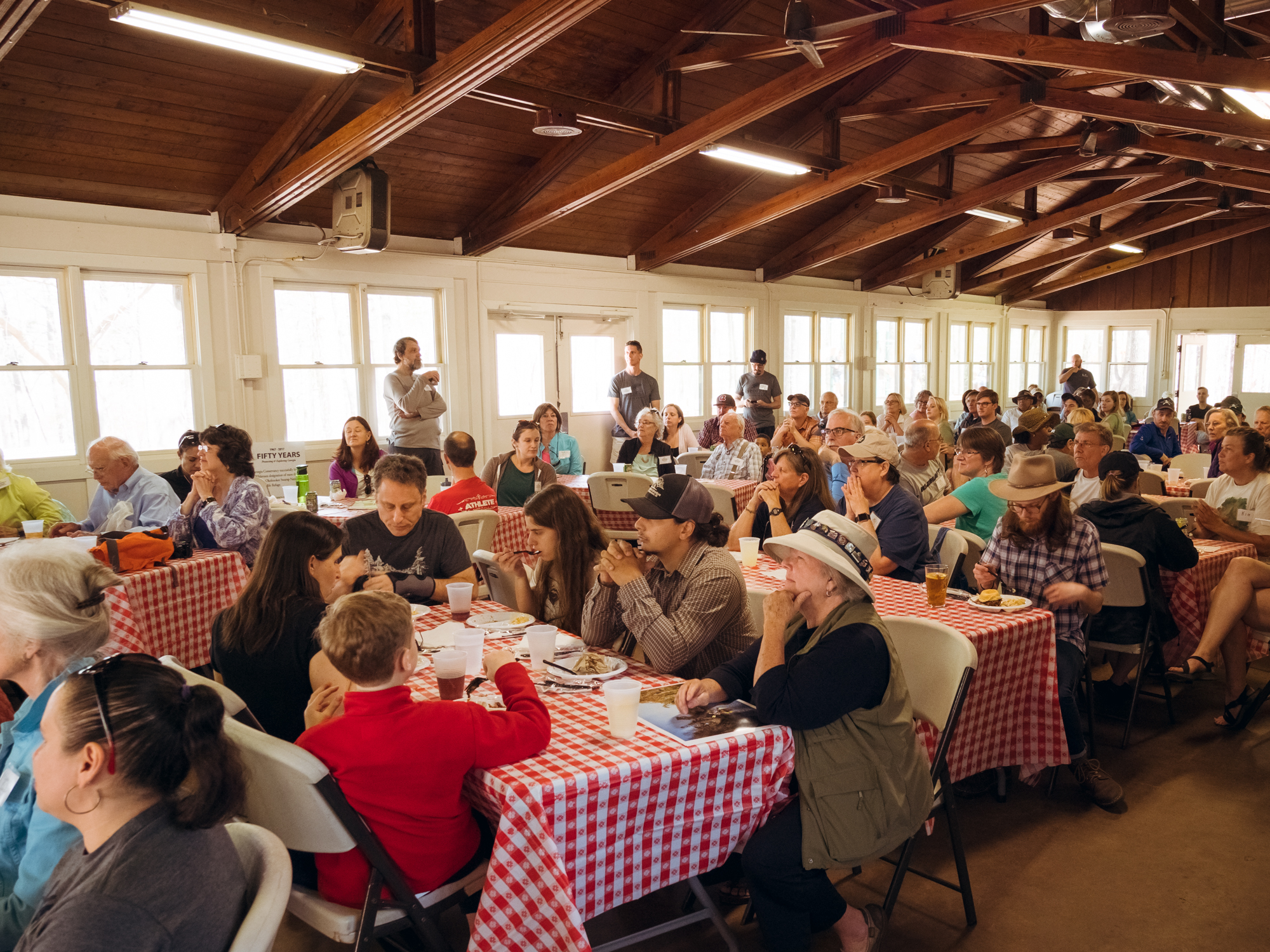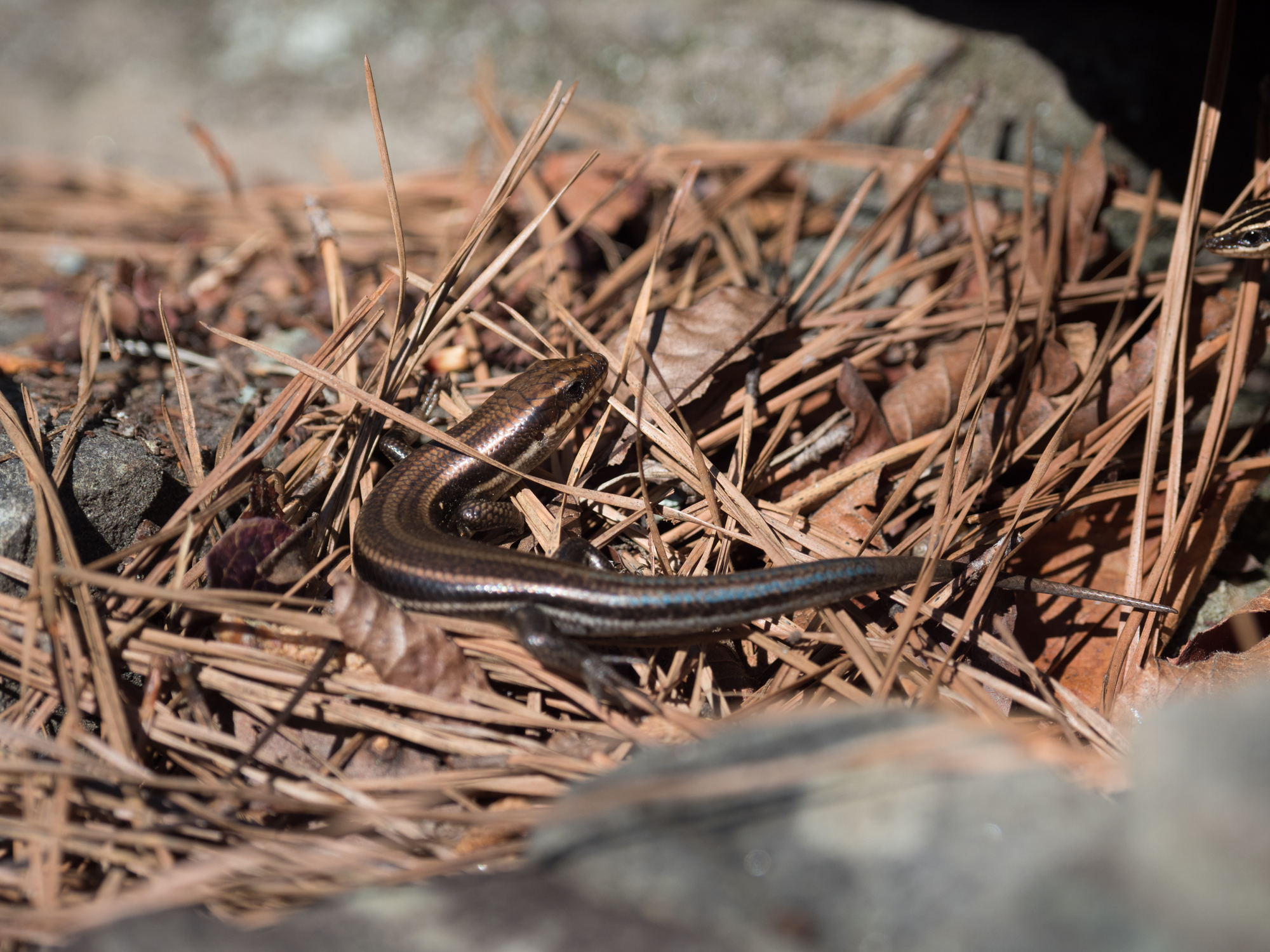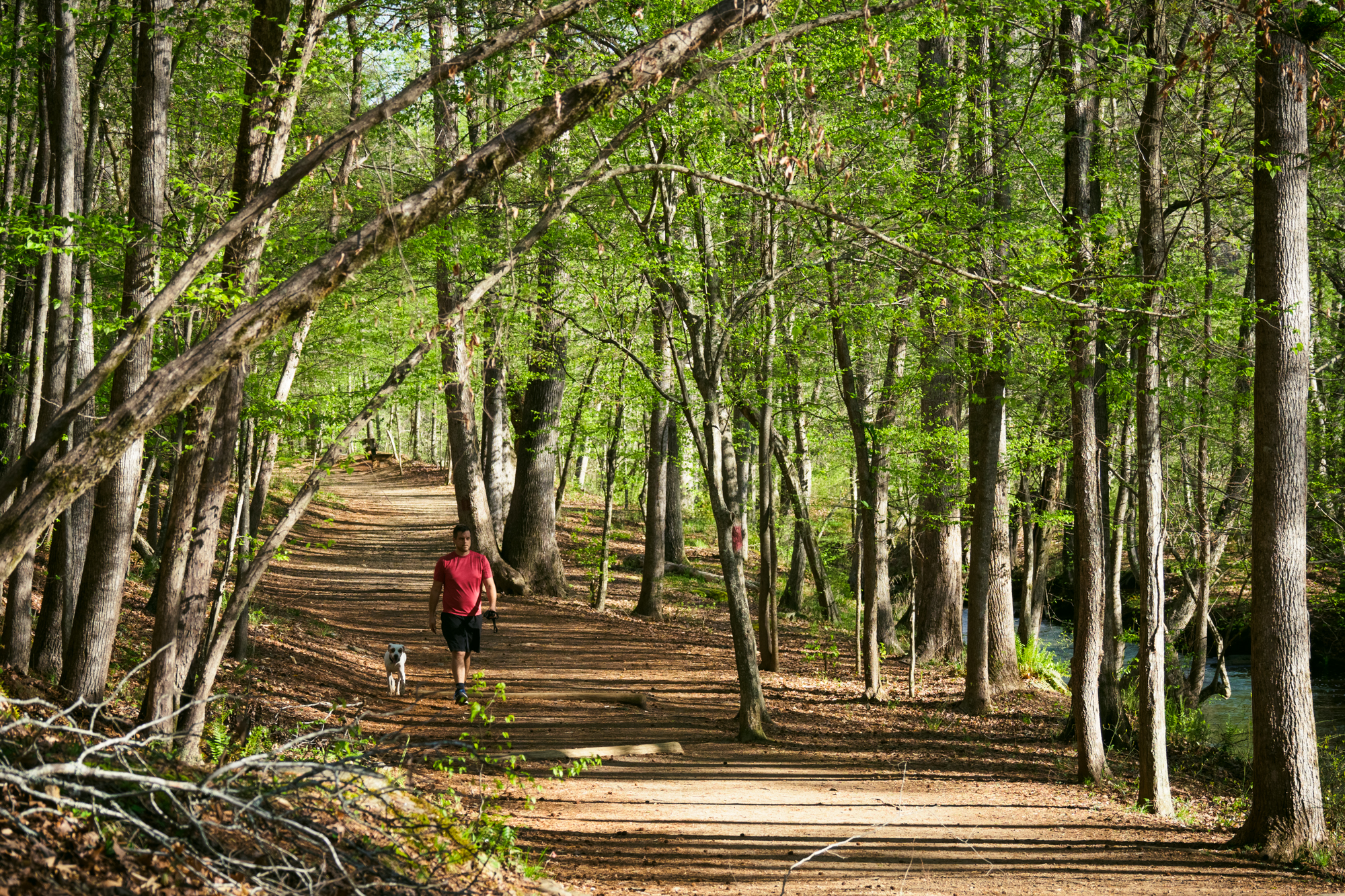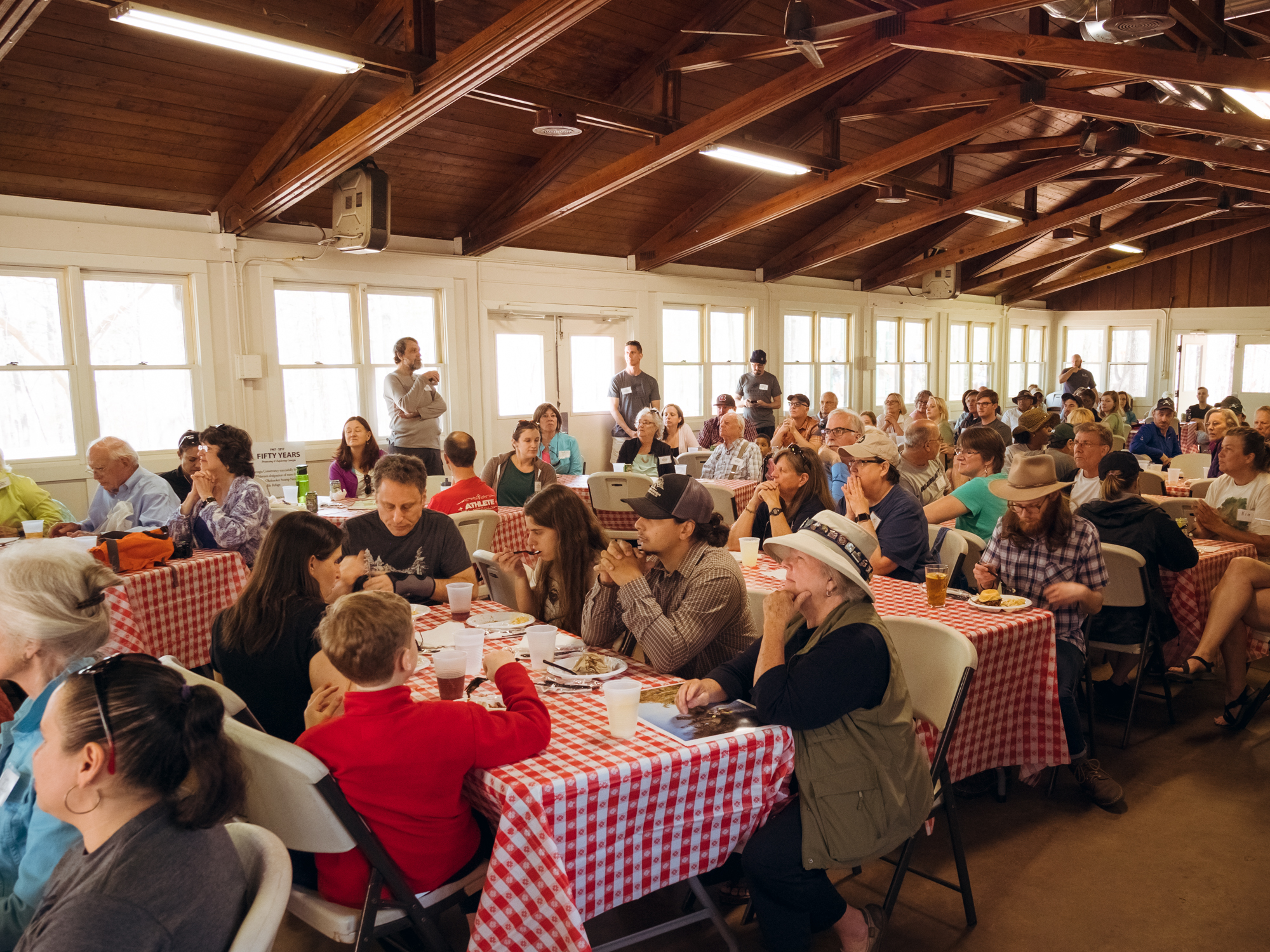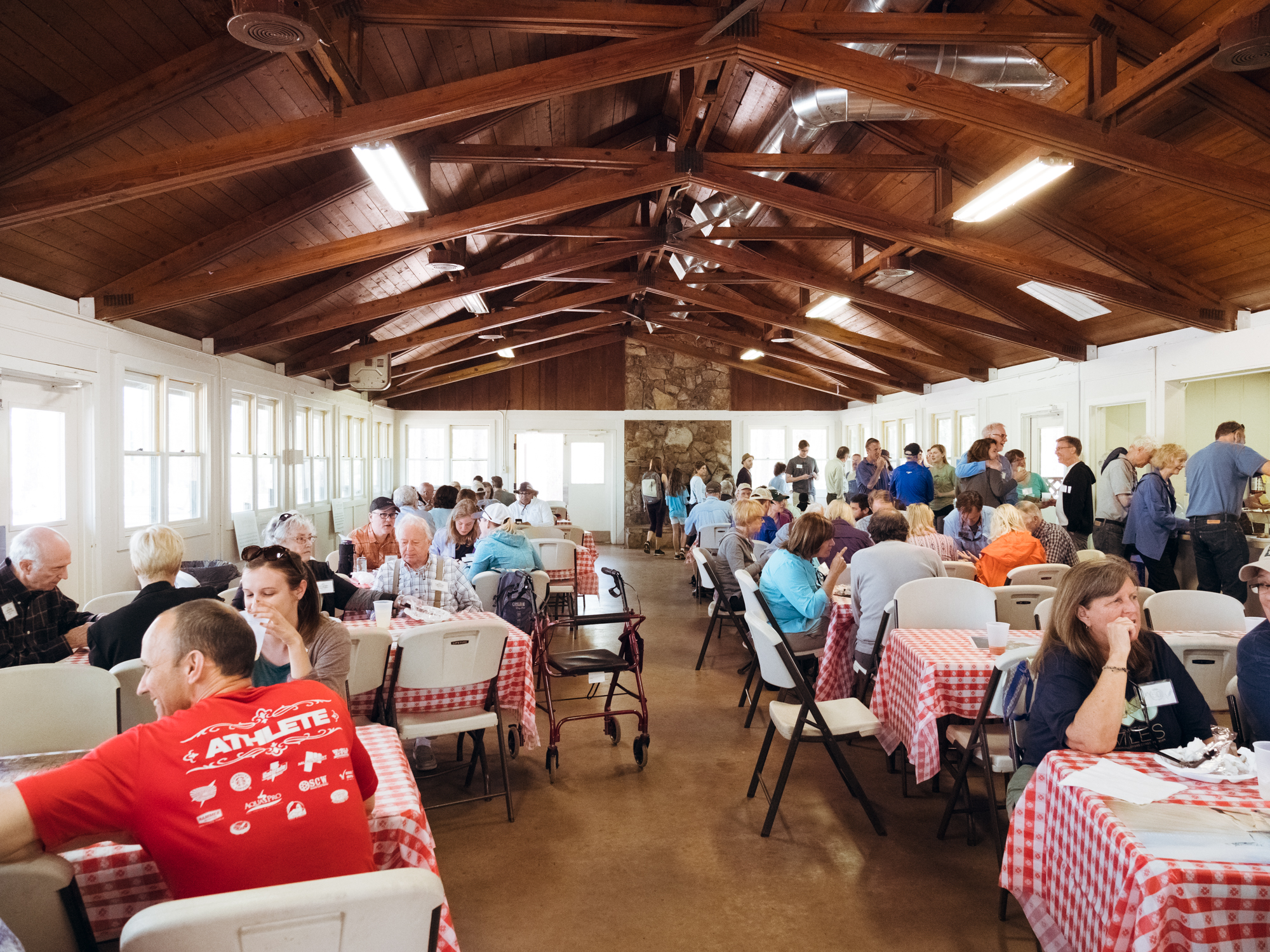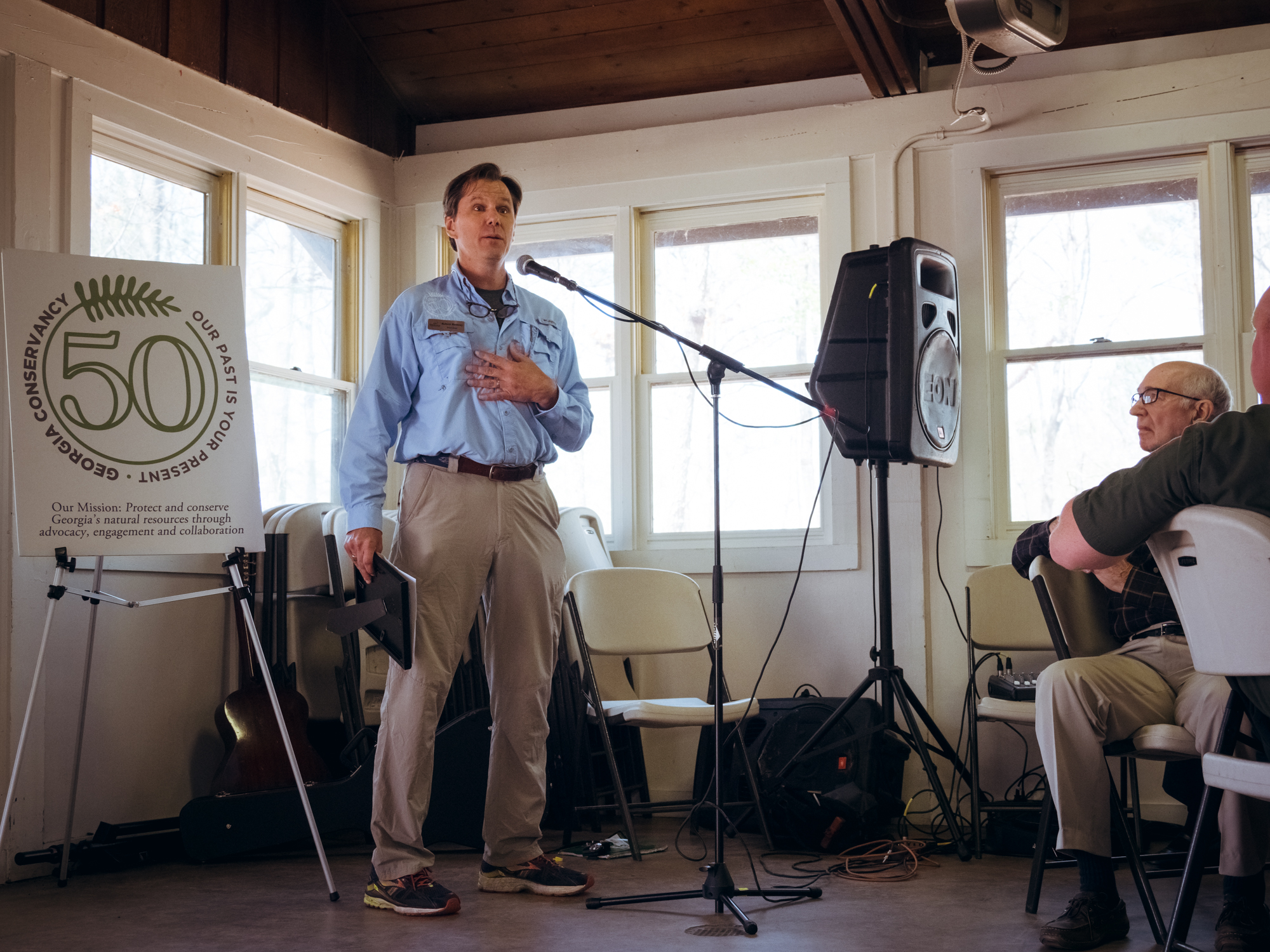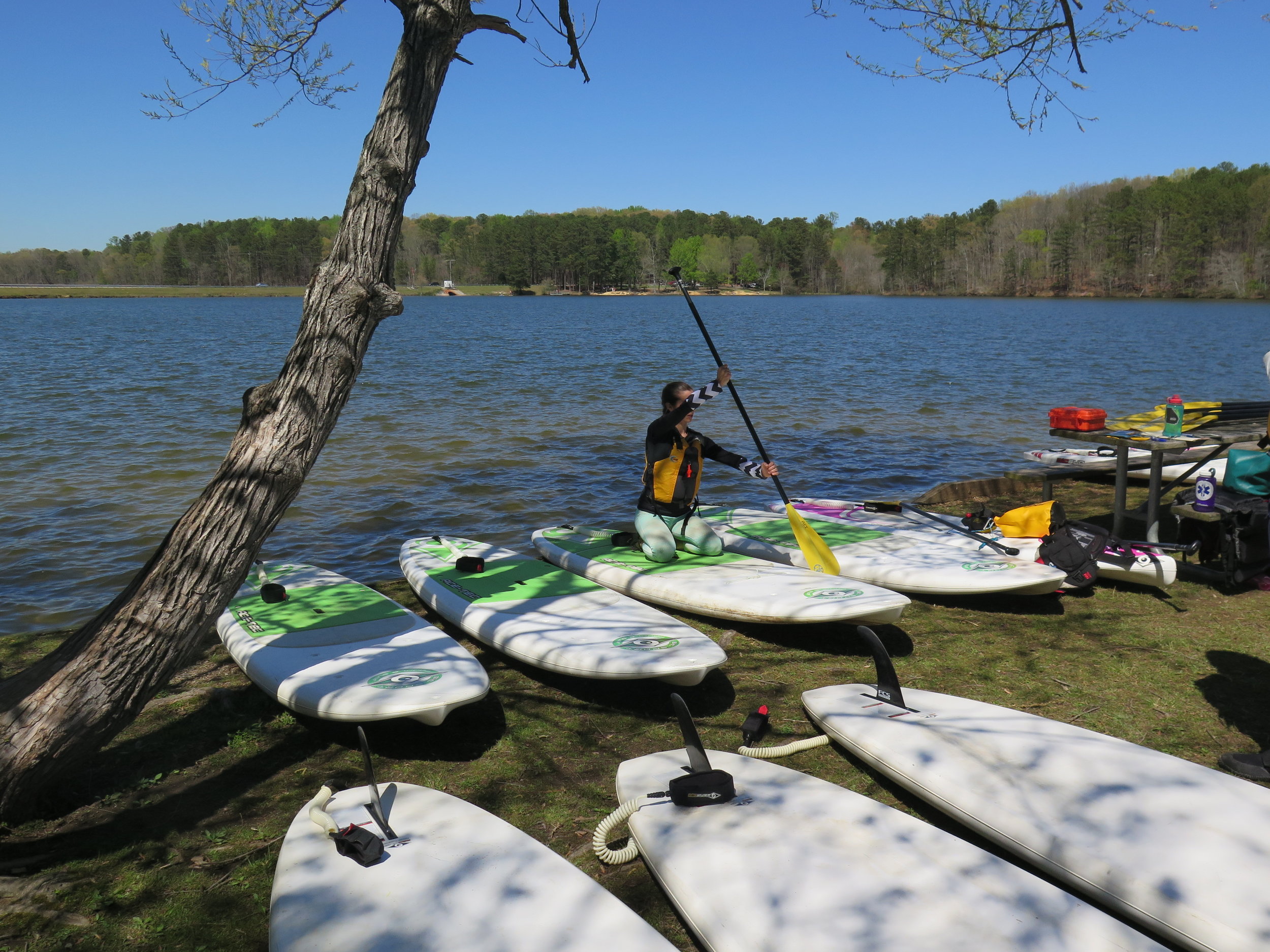 Why Sweetwater?
On a cold February day in 1967, the Georgia Conservancy was founded at the Manchester Mill ruins on the banks of Sweetwater Creek. The first item on the agenda: protect this land and open it to all. Thanks to the Georgia Conservancy leadership, the State of Georgia, and many men and women in Douglas County and around the state, Sweetwater Creek was protected and a new State Park was born!
The Georgia Conservancy played an instrumental role in these efforts fifty years ago, and that work impacts the present day and continues to enrich the lives of people who cherish Sweetwater Creek State Park.